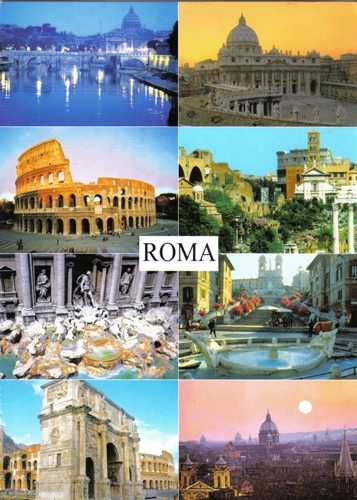 Rome
is the capital of Italy and the country's largest and most populous city, with over 2.7 million residents in a municipality of some 1,285.3 km2. It is located in the central-western portion of the Italian Peninsula, on the Tiber river.
Rome's history as a city spans over two and a half thousand years, as one of the founding cities of Western Civilisation. It was the centre of the Roman Empire, which dominated Europe, North Africa and the Middle East for over four hundred years from the 1st Century BC until the 4th Century AD.
As one of the few major European cities that escaped World War II relatively unscathed, central Rome remains essentially Renaissance and Baroque in character. Rome is the third-most-visited tourist destination in the European Union, and its historic centre is listed by UNESCO as a World Heritage Site.